Dedicated Direct Support Professionals
Multiple positions available
South Coast Horizons operates a quality Day Activity Program for both resident clients and those who reside with their families or in foster homes. Your amazing new clients have developmental and intellectual disabilities and they also love to have fun!
If you want a rewarding and satisfying position, South Coast Horizons is the place for you!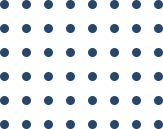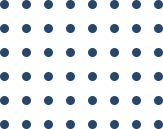 Outstanding benefits package for full-time employees!
100% employer-paid Regence Blue Cross/ Blue Shield medical coverage that includes an assistance program that offers legal help, mediation, identity and theft recovery, child care support, financial support counseling.
100% employer-paid VSP Vision insurance.
100% employer-paid standard dental insurance.
100% employer-paid 20K life insurance policy.
Requirements
Must have documentation of having the COVID-19 vaccination on your start date.
All warmhearted and professional applicants will be considered.
Caregiving experience is helpful but not required.
Must pass pre-employment drug test NOT including THC.
Must have a valid Oregon Driver's License with a clean driving record.
Must have reliable transportation to and from various group homes in the Coos Bay/ North Bend area.
All employees are subject to an extensive criminal background check due to the type of services being provided.
Job Duties
Support our clients with fun activities and lend a hand-up when needed.
Drive clients to appointments and accompany them on errands.
Perform bed-to-chair transfers, prepare meals, administer medications, and general clean-up.
Complete daily paperwork tracking client activities.
Schedule
Hours/days will vary. South Coast Horizons, like many employers, is short-staffed at this time, so flexibility is appreciated until they have a complete crew. The goal is to get you plugged into a schedule that works for you! South Coast Horizons values their employees!
Currently starting employees on the afternoon shift from 3:00 pm to 11:00 pm or the night shift from 11:00 pm to 7:00 am. The night shift also receives a shift differential.
We welcome applicants seeking full-time and part-time employment.
Rate of Pay
Starting wage is $15.00 to start. $15.50 for the night shift.
Pay raise policy can be discussed at the interview.